Coeur d'Alene Ski & Snowboard Rental Shop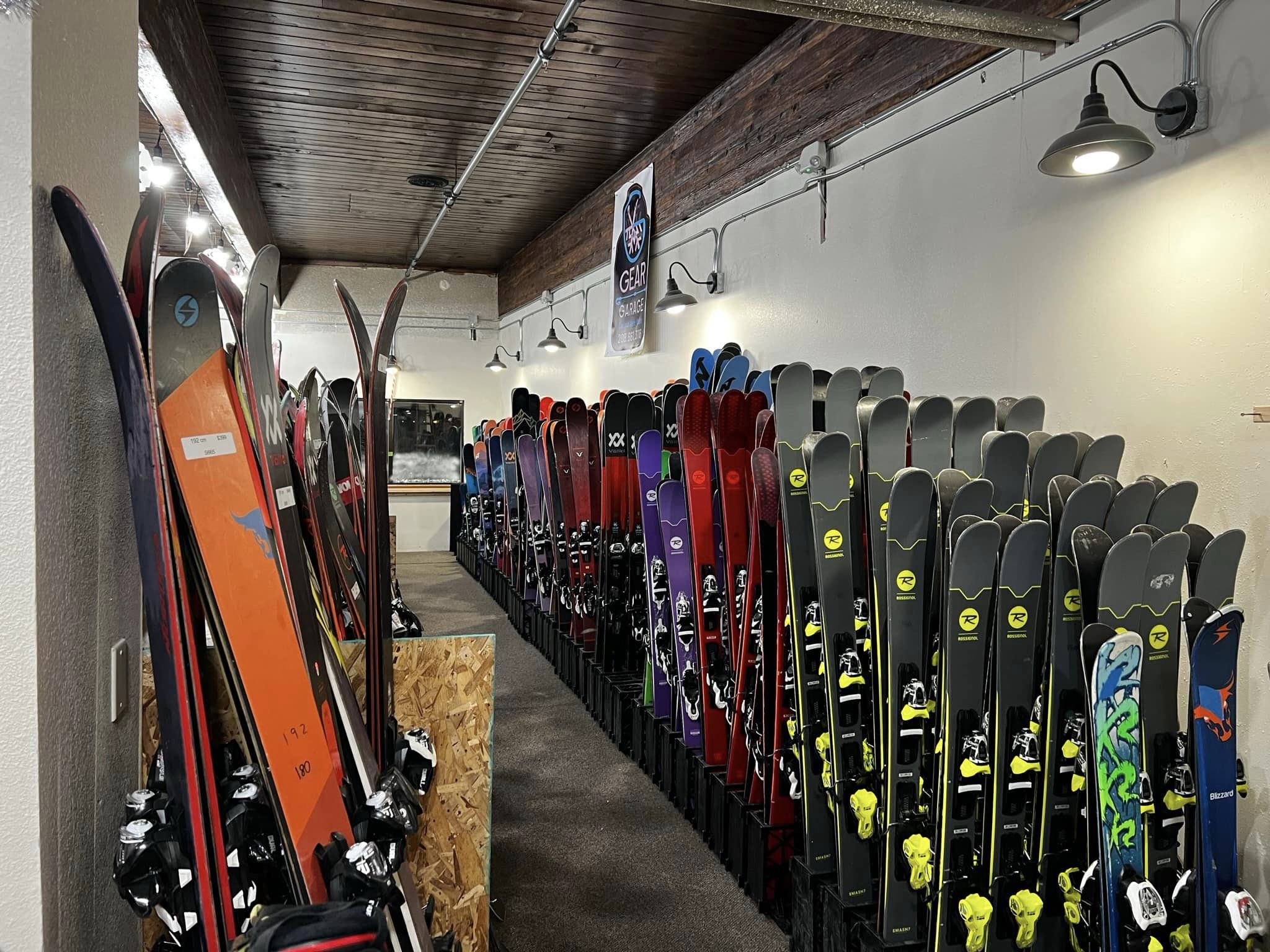 Welcome to our Ski & Snowboard Rentals! We're excited to offer various rental options to make your ski or snowboard experience the best. Whether you're a seasoned pro or a beginner hitting the slopes for the first time, we have everything you need for an unforgettable experience.
We offer daily, weekly, and seasonal rentals to accommodate your needs. Our rental packages include everything you need to hit the mountain, from skis and snowboards to boots and helmets. Our gear is well-maintained and regularly serviced to ensure the highest level of performance and safety.
Ski & Snowboard Rentals in Downtown CDA
Located in the beautiful Coeur d'Alene area, we are surrounded by five incredible ski resorts within 90 minutes of our shop. These resorts include Lookout Pass, Silver Mountain Resort, Schweitzer, Mt. Spokane, and 49 Degrees North. Each resort offers unique terrain, features, and amenities, giving you endless options for your winter adventure.
Whether planning a day trip or a more extended stay, we have the perfect rental package. Our knowledgeable staff is always on hand to help you choose the right gear and answer any questions. Plus, our convenient location makes it easy to get in and out quickly, so you can maximize your time on the mountain.
Book your ski or snowboard rental today and prepare to shred the slopes this winter season.